Bringing the classroom home with Nualang
Let Nualang be an extension of your teaching at home. A great way to start familiarizing your students and yourself with Nualang is by using it as an extension of your current lessons.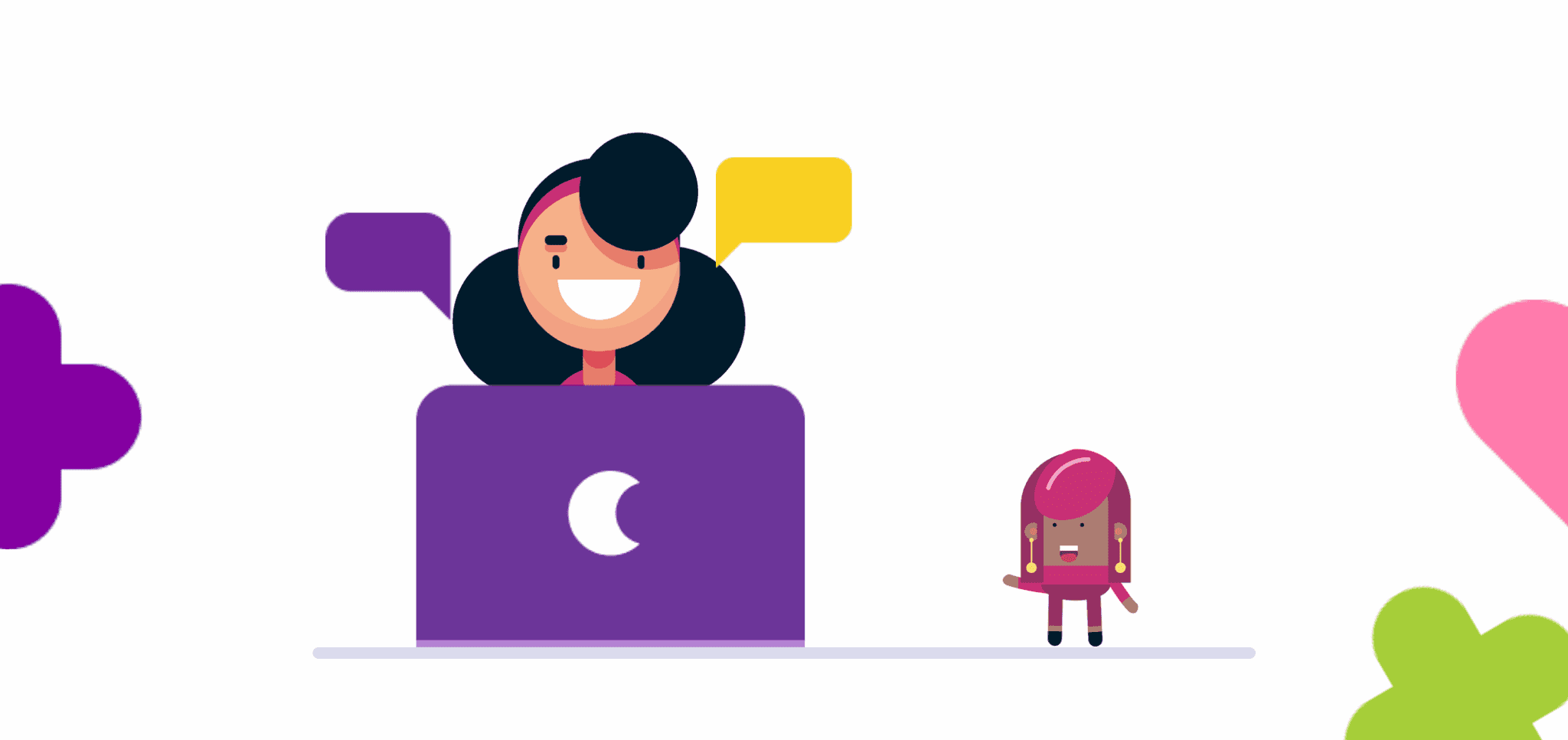 You can do this by setting homework for the students on Nualang to complete in their own time. Sometimes after a school day, students can show reluctance in sitting down to complete homework. By using Nualang for homework, students can take a break from their normal textbook but still get the benefit of learning in a new and exciting format. Nualang encourages engagement and interaction from the students. While completing these exercises doesn't feel like traditional homework, teachers are still able to monitor students' progress and give feedback where required.
Creating and managing your Nualang course
Once you are signed into Nualang the first thing to do is to create a course, this is completely customizable from the content to the level of difficulty you wish to set.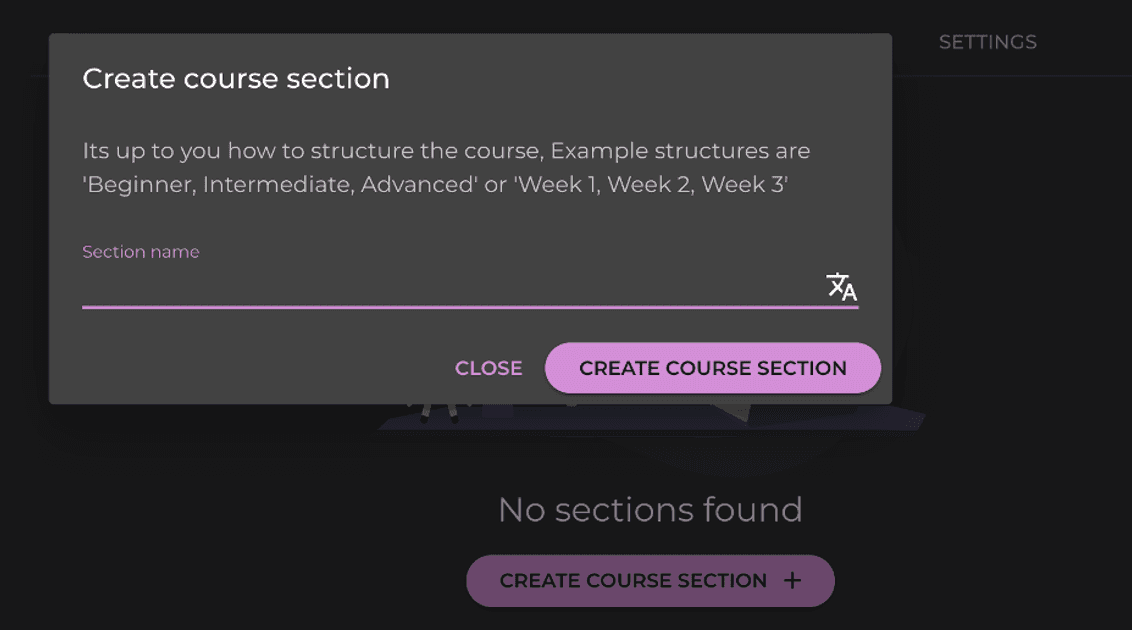 You can familiarize yourself with creating a course by watching our guide video linked below
Once your course is set up, it's up to you how you want to structure it. Feel free to create your own content for more unique lessons.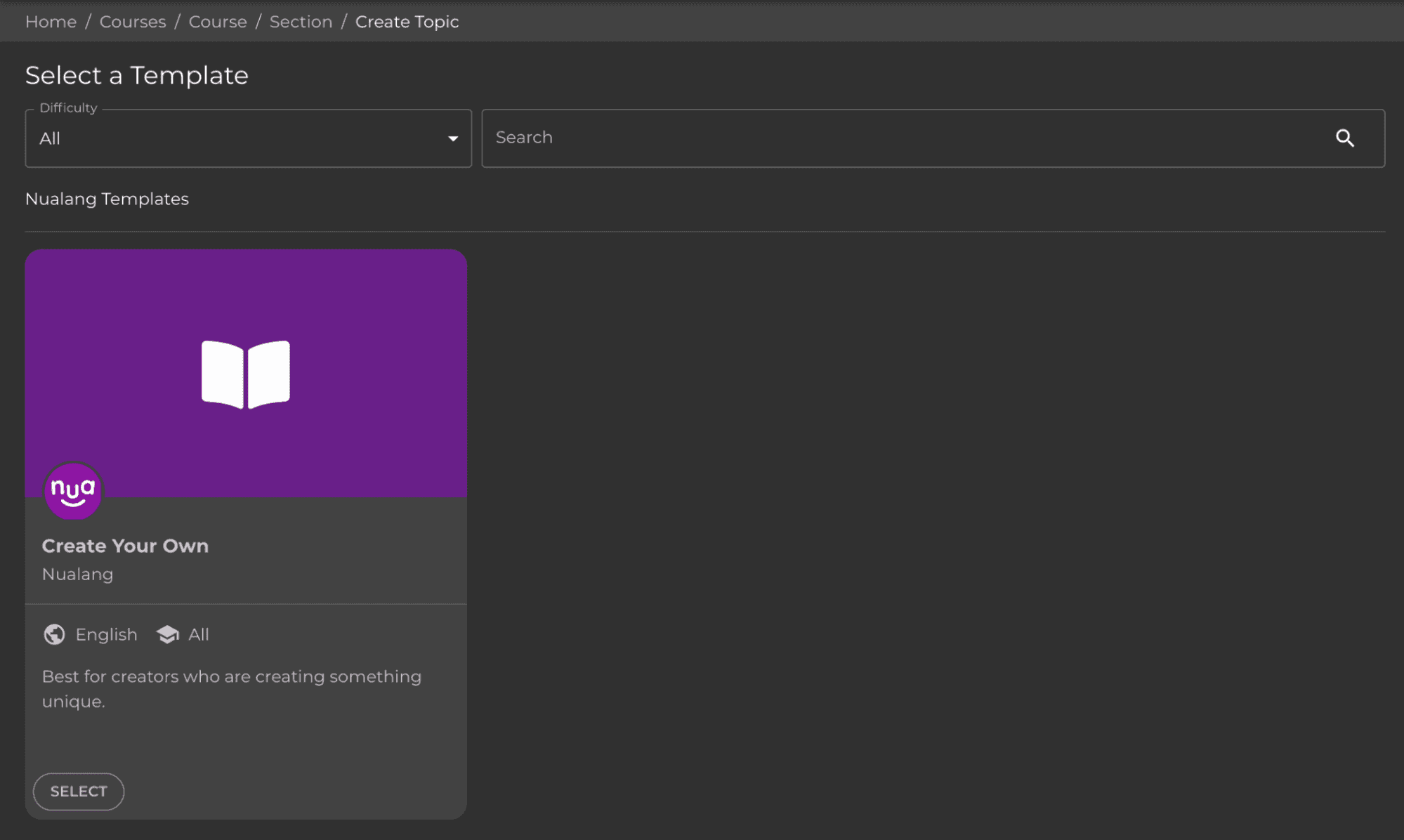 Or choose to use our Community Templates and edit them to fit your individual classroom needs. Our Community Templates are built by fellow Teachers on the platform who have chosen to share their work with others.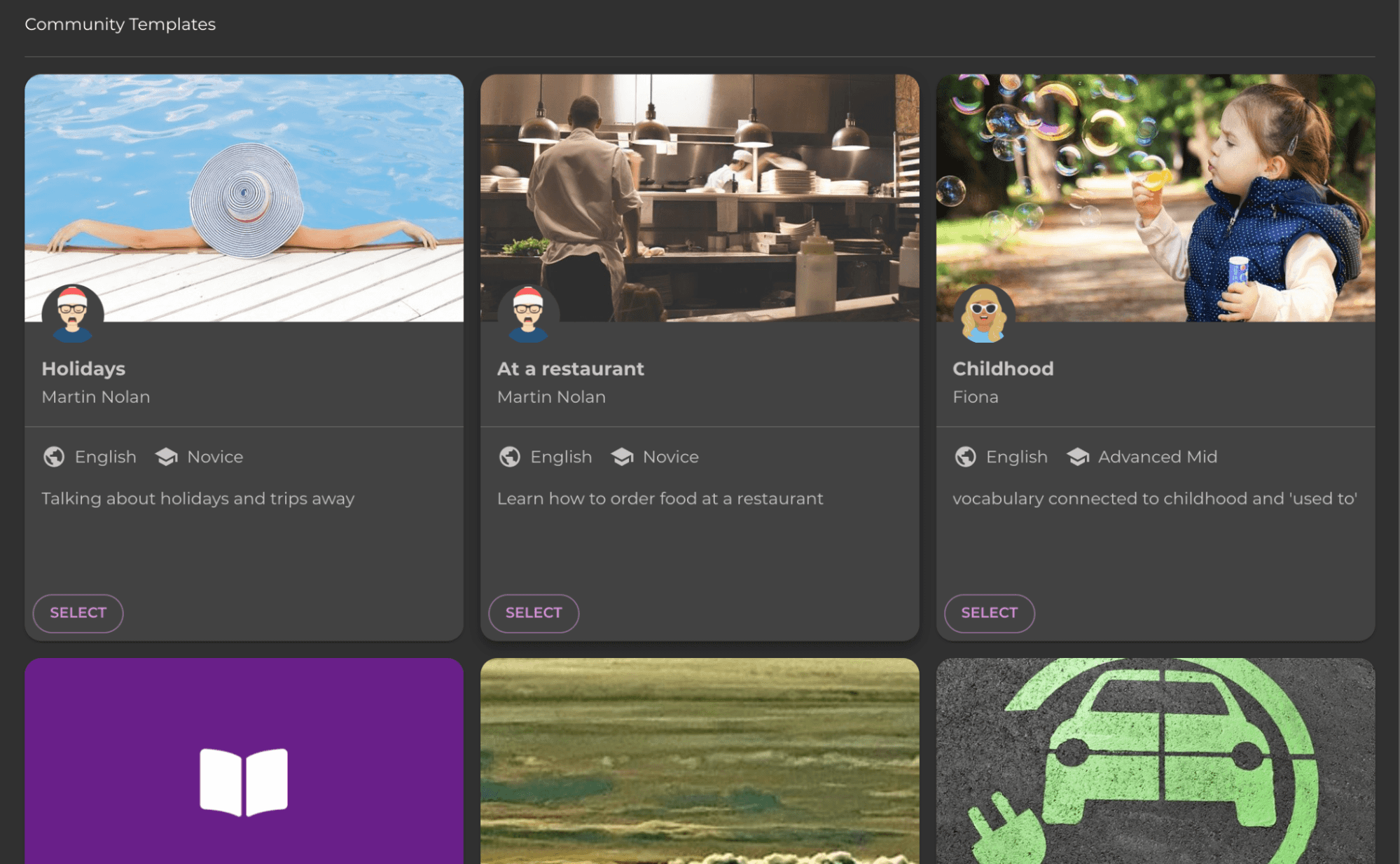 Easily distinguish between different sections of your course with names and descriptions e.g., "week one grammar homework, the past tense" or "practice future tense and transport vocabulary"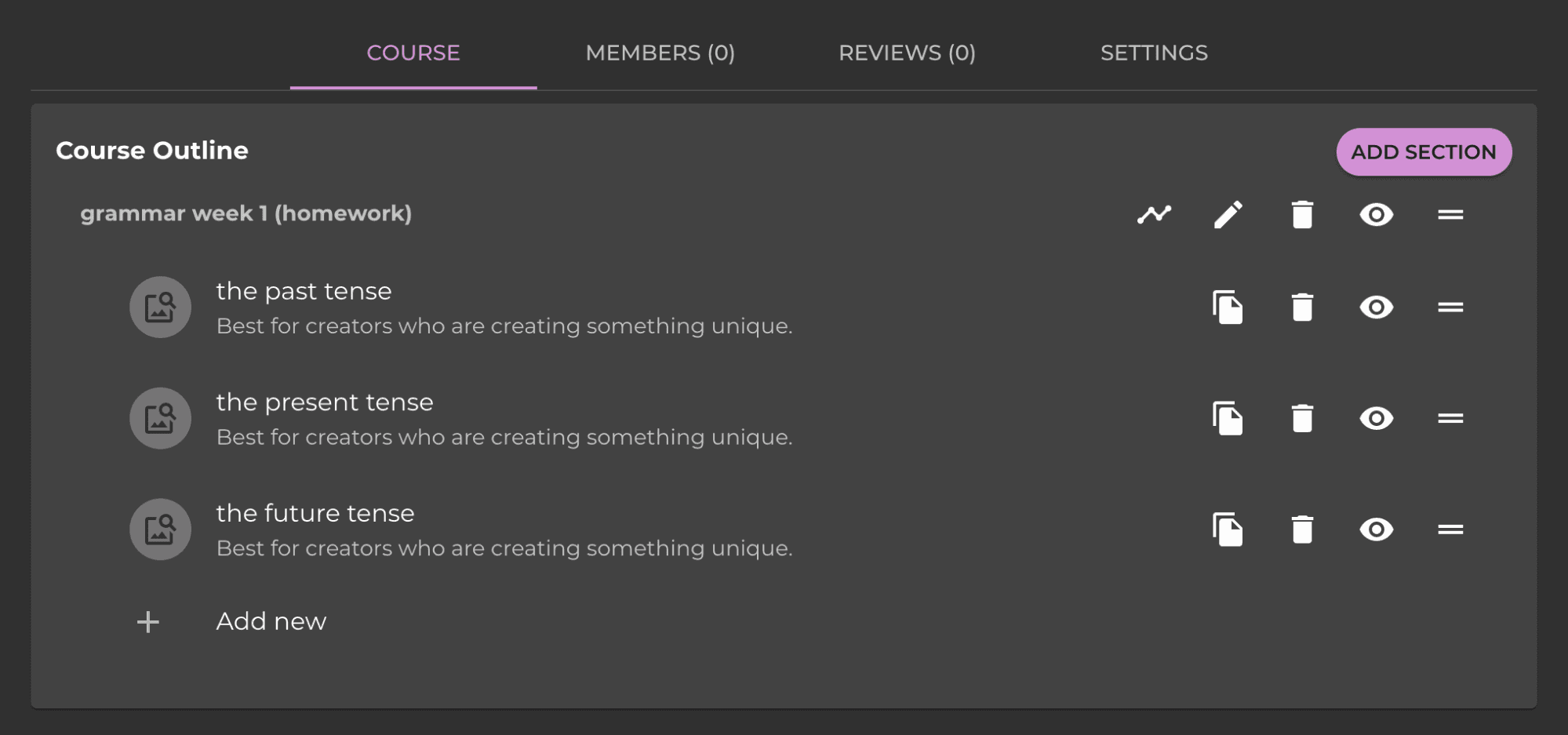 To refresh your memory on how to manage your course you can watch our guide video linked below
The roleplays section is an excellent way for students to use the new grammar and vocabulary that they have learnt in class. With our speech to text feature, the students not only continue to familiarise themselves with spelling but also crucially with language learning, pronunciation.

You can familiarize yourself with creating role plays by watching our guide video linked below
Nualang offers teachers the unique ability to monitor students' progress while completing exercises on Nualang. Some of these features include,
Viewing how often each activity type was completed in the last week
Seeing what activities each student completed or are currently working on
Looking at student activity within a certain time period using the calendar search function
Seeing how long students took, how they responded and what the specific responses were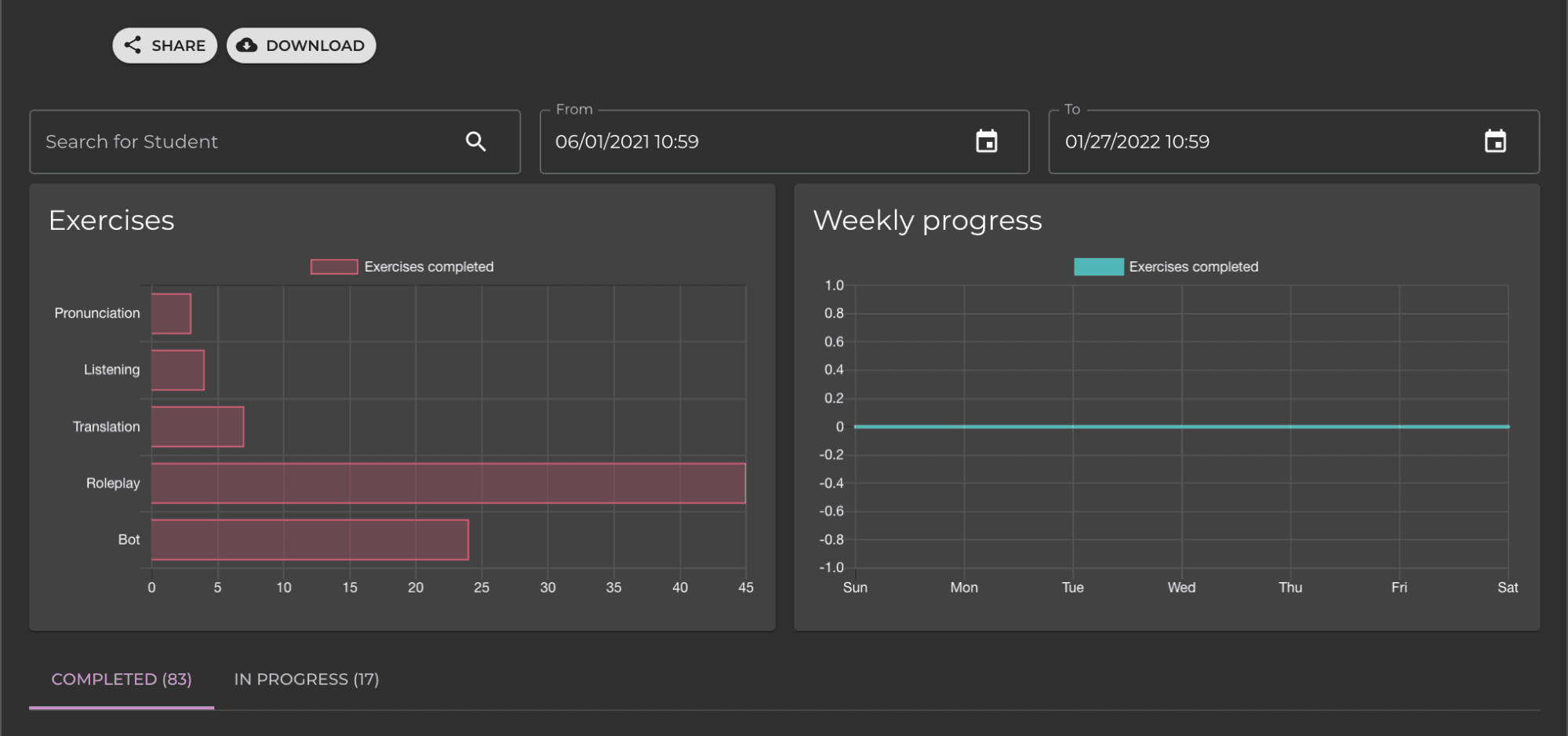 This allows for teachers to monitor the homework that was assigned, and see that it is being completed in the correct time frame.
These features also enable teachers to see where students might be struggling within lessons and activities. This way each student can receive personalized help in the section they require.
Let Nualang be an exciting and engaging way for your students to complete homework!